Powerful yet easy to use, best describes ACM's software. Newly designed version 5 software continues with the solid and dependable Sequencer:
Clear easy to use interface,
ASTM standard database notebook,
Create metal factors from a periodic table,
Save common test set-ups for quick retrieval,
Customised techniques easily created.
Core Running reliably handles data collection: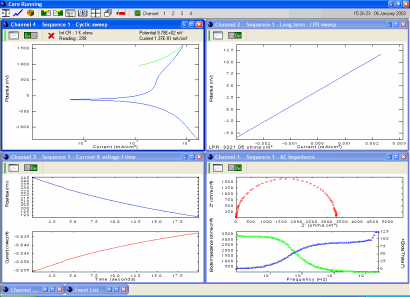 The aptly named Analysis processes collected data: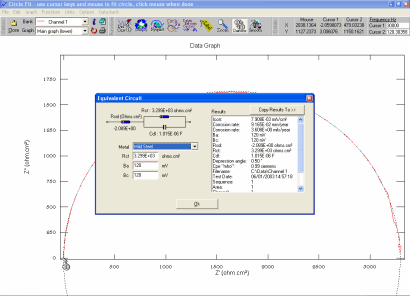 Fast data exporting to Excel and compatible,
Label, resize save and print graphs,
FFT function for Current & Voltage,
Computer and Software
All our automated instruments are housed in an easy to find fully screened enclosure. They connect to most standard PCs via a standard serial port. Thus it is easy to transfer the instrument from computer to computer if used by several users or a computer failure should occur. We recommend Windows XP as an operating system, although Windows 8, 7, Vista, 2000, NT, 98 and 95 will suffice. With an appropriate computer card, up to 32 automated Potentiostats can be controlled independently from a single PC.
All of our computer controlled instruments use a standard RS232 port as the interface. A USB adaptor is included with every instrument and Bluetooth/WiFi options are available.  This allows any Windows PC the world over to be used as the controller, be it portable, desk top or miniature single board. No messing about opening up obsolete 'ISA slot' computers with a screwdriver to plug in a little PCB card with nothing to show for your investment.
Download the software datasheet for more information.